PRODUCTION MANAGER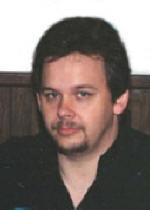 Barry Brinkworth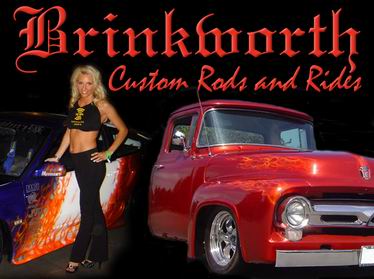 There is yet another side to my son, that some of you may be interested in seeing. If you like Halloween - Haunted Houses, and Hollywood style displays, you should visit his website: Barry has always been fanatical about Halloween, but in a exceptionally creative way. There has almost always been a "Halloween Walkthrough" at his home each year, with many incredibly realistic, Hollywood Style displays, tailored to both children and adults. Take the time to visit the website .... you will be glad you did ! Brinkworthdungeon.com
Barry was with the company just about all his working life. He is a highly skilled professional, in every aspects of the model building profession, and was a major part of the development and operation of our model company from 1977 to 2009. When the company diversified in 1992, specializing in motorsport models, our painting methods had to be reevaluated. The matching of "Race Team" colors became very important, which meant we had to adopt the painting methods and formulas used by the teams themselves. Barry became a specialists in the field of automotive painting, keeping us on the cutting edge of technology.
He then went to head up his own automotive company "Brinkworth Custom" in Langley BC. Many of his restorations, and painting projects. have received great recognition at auto shows and exhibitions, and over the last few years, Barry made quite a name for himself in that field. However, 2015 is now a turning point for Barry, and his significant other, Tammy, and this might well see him back in the Model business again, under the new name of "Brinkworth Fine Scale Models". At the time of this publication, all his plans are not completely finalized.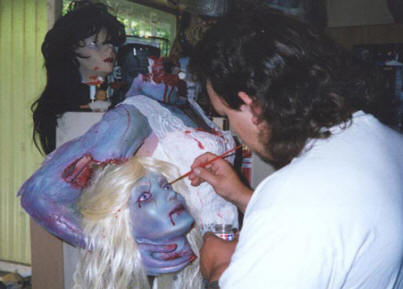 Barry working on his "Headless Bride" creation.