1995

PPG INDY CAR WORLD SERIES CHAMPION

Jacques Villeneuve

TEAM GREEN #27

Klein Tools - Reynard 95I Ford XB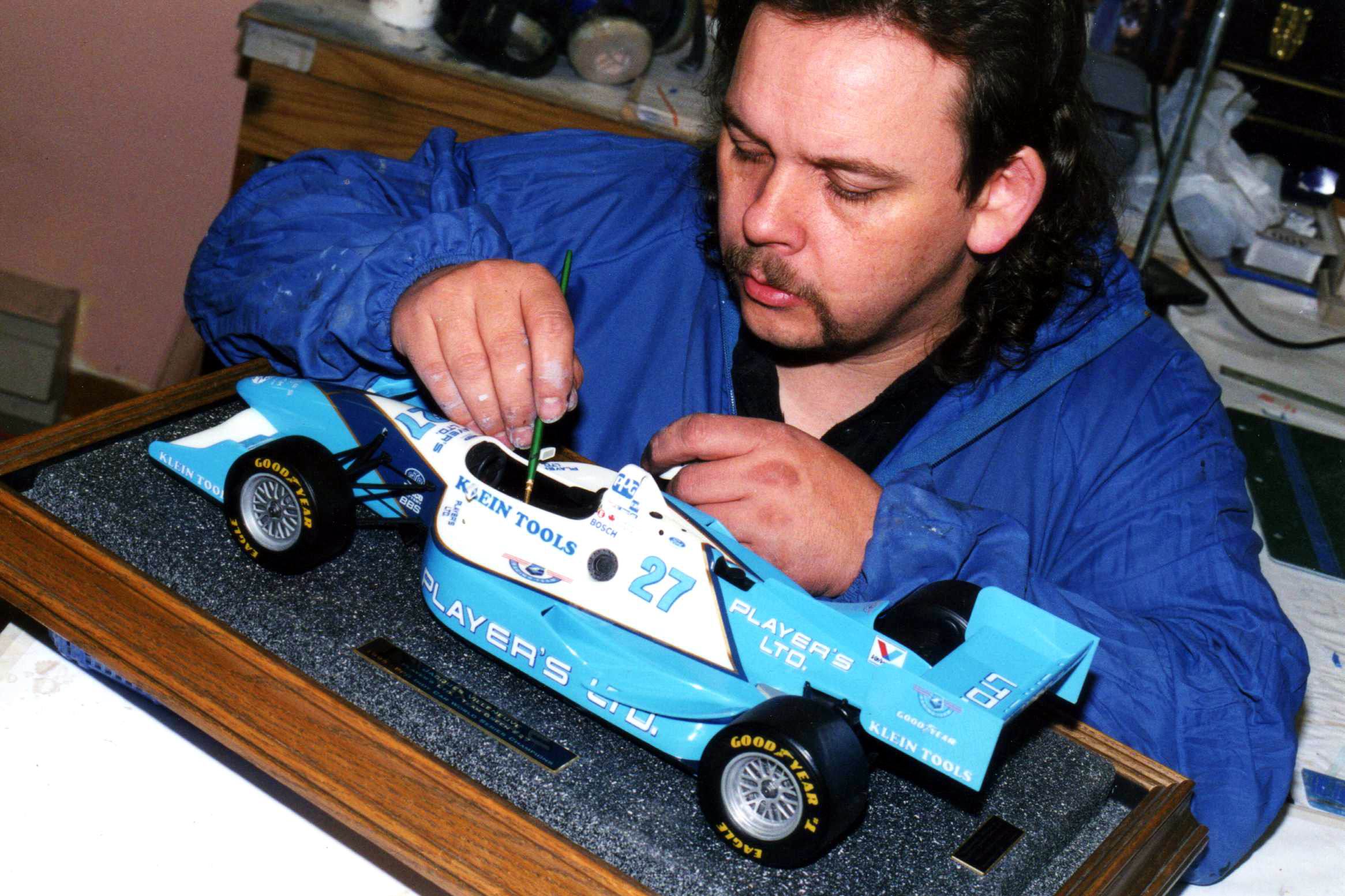 This 1:10 scale Indy car above, just being finalized by Barry, is one of the Limited Edition models, commissioned by Gerald R Forsythe to commemorate Jacques Villeneuve's win, of the "1995 PPG Indy Car World Series". Barry Green with his Team Green, had the Players Ltd. sponsorship support in 1995, and the team did incredibly well winning the Championship and the Indy 500 in the same year, with the help of Jacques Villeneuve of course. The Players sponsorship moved back to Forsythe Racing in 1996.