"Greg Moore's FIRST INDY CAR WIN"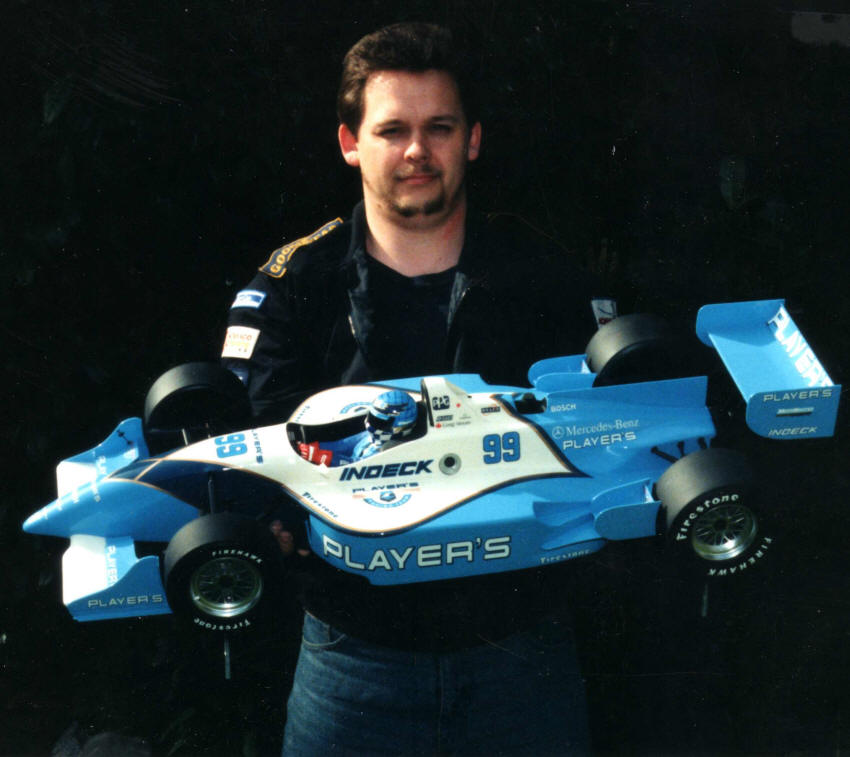 Giant 1:5 scale model of Greg Moore's 1997 Players Forsythe #99 Indy car, driven to victory at the "Miller 200" on The Milwaukee Mile, Wisconsin on June 1st. 1997. Commemorative model, commissioned to mark Greg's "First Indy Car Win", by Mr. Gerald Forsythe.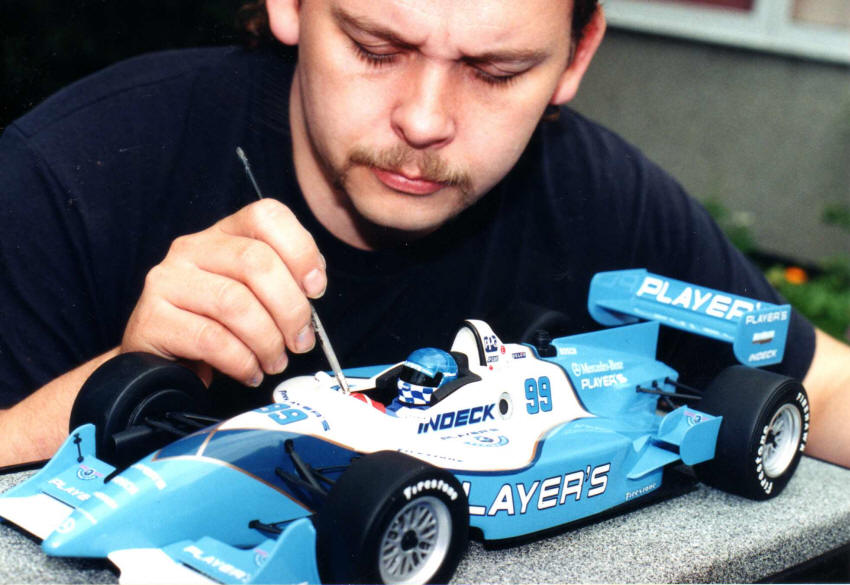 Barry works on one of the 25 - 1:10 scale models, commissioned by Mr. Forsythe, to commemorate this event. These models were presented to sponsors, and team members, who had contributed to the success of Greg Moor's achievement.