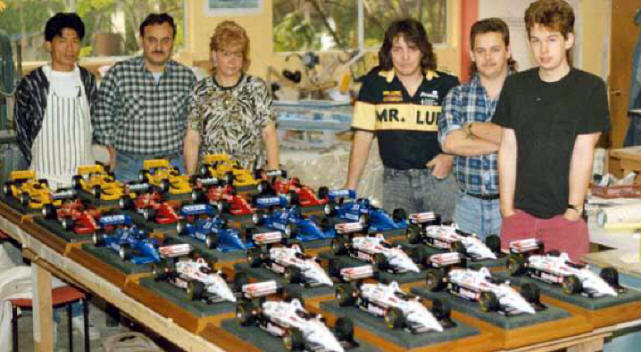 Just a few of the Brinkworth team of model builders, who worked on these 20, 1:10 scale models. Mr. Matoo Katsumata, of Chiba Toyopet Co. Ltd. in Japan, commissioned these 20 1:10 scale models, to give as gifts back home in Japan.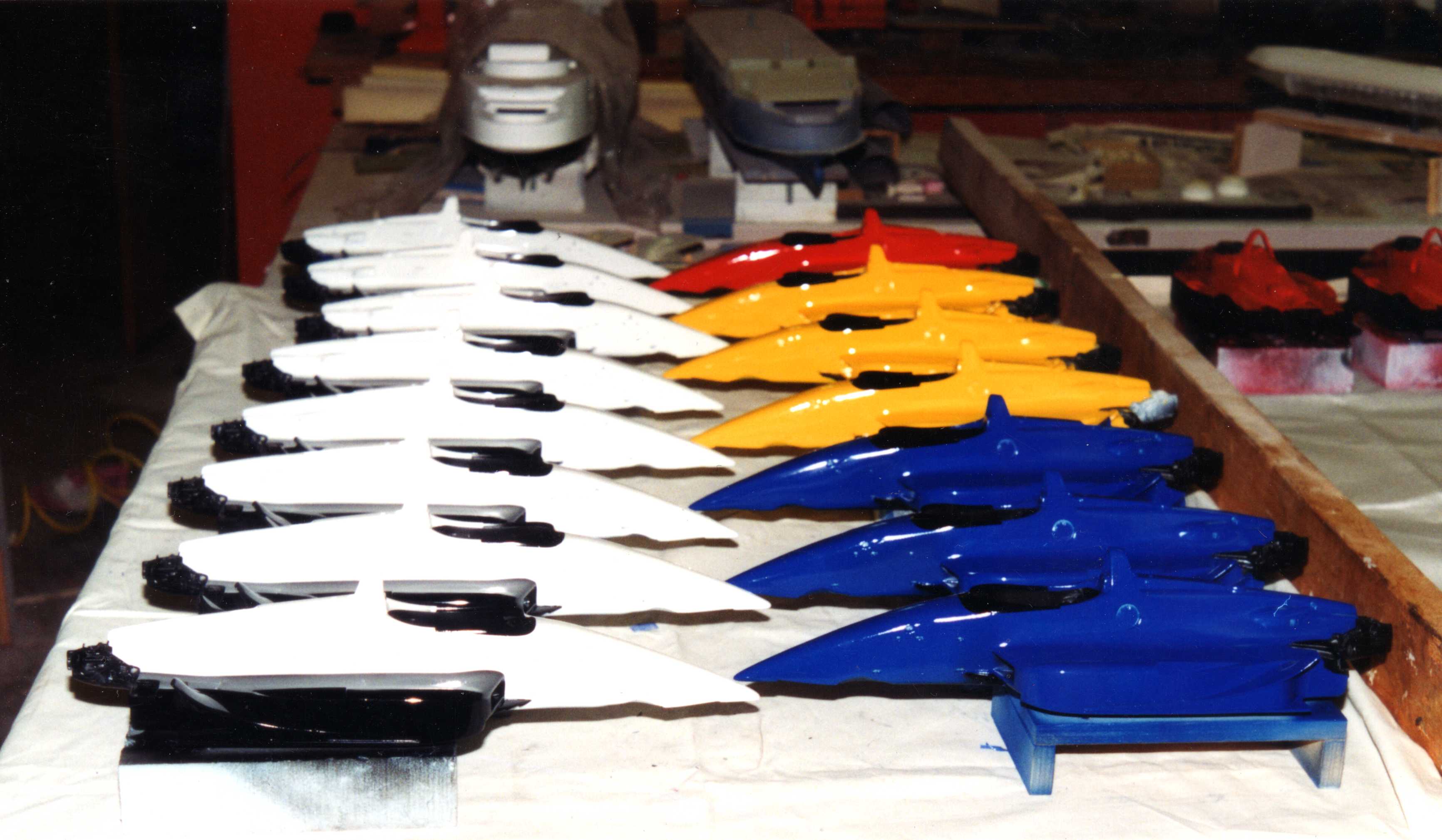 above are the 1:10 scale car bodies, just out of the paint shop.
He also ordered 4 large 1:5th scale Indy car models, and 4 Rolls-Royce Henley Brewsters in 1:8th scale, for display in his Toyota dealership showroom in Tokyo, Japan. Certainly kept us all very busy for quite a while that summer.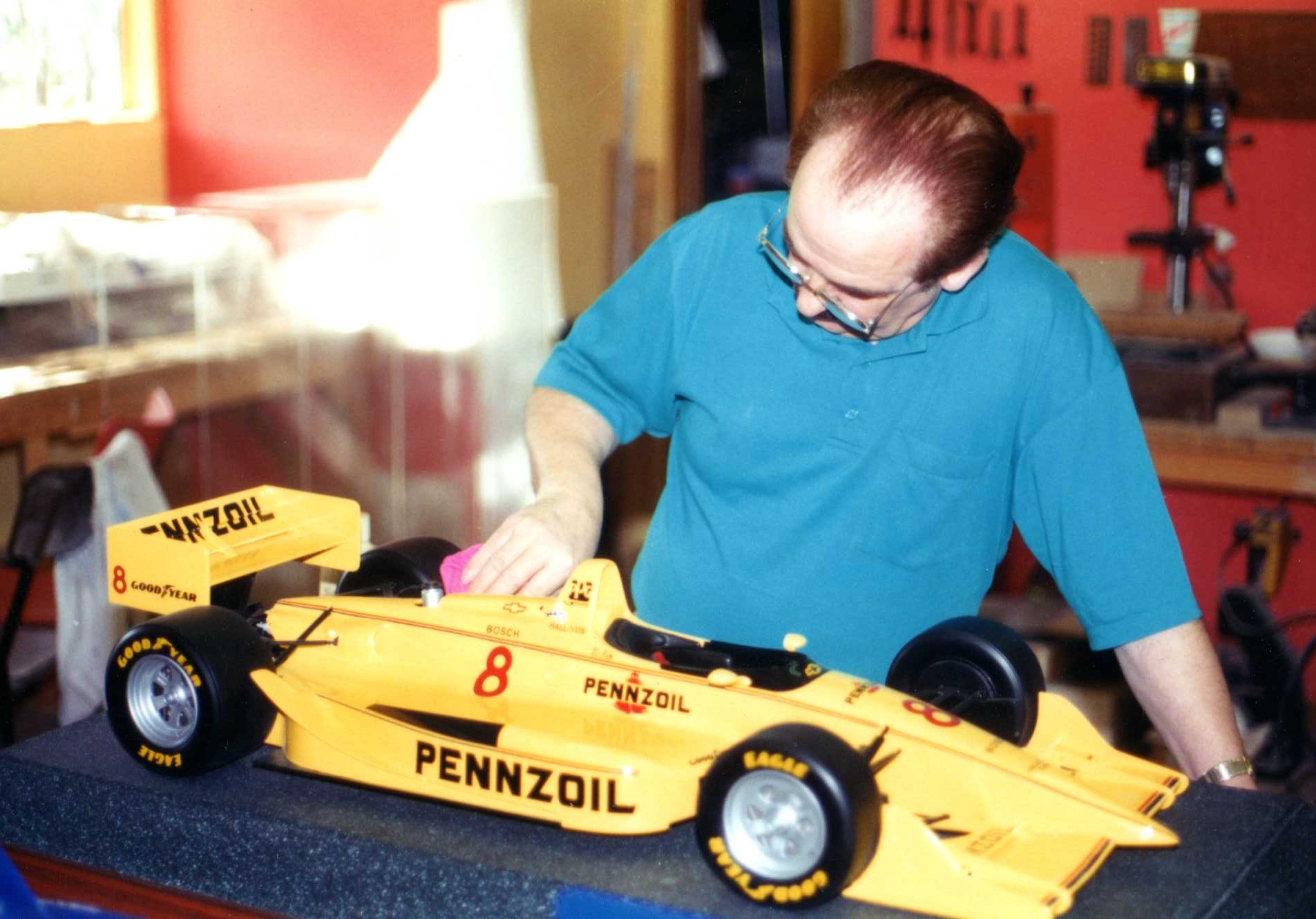 I'm just adding my finishing touches to the Pennzoil Hall/VDS Racing Lola of Teo Fabi, one of the four 1:5th Scale models commissioned in this order.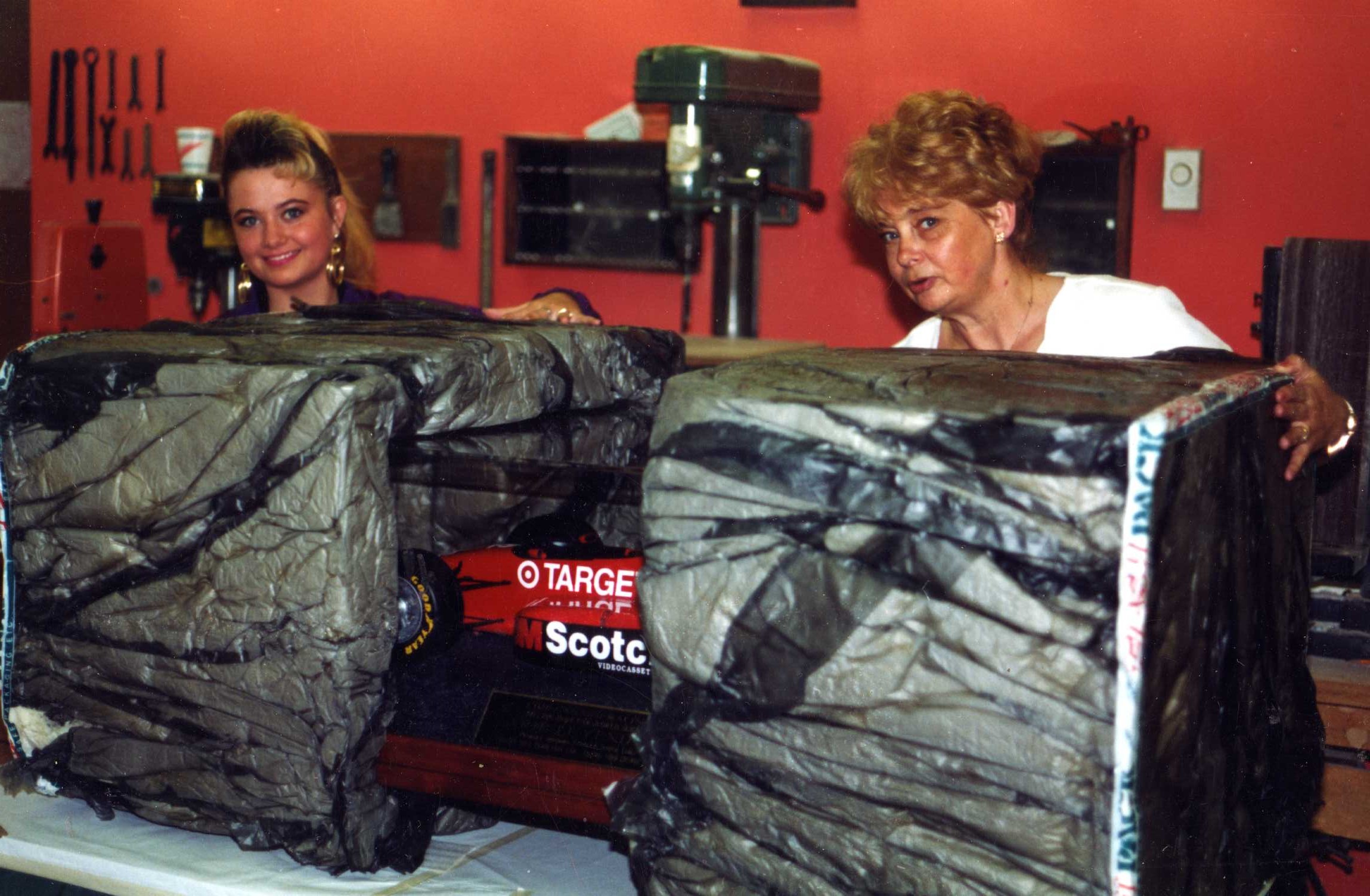 Packing the models for their trip to Japan was no small task. It was a big shipment, but to the best of our knowledge everything got there without incident.
"A credit to FedEx indeed"